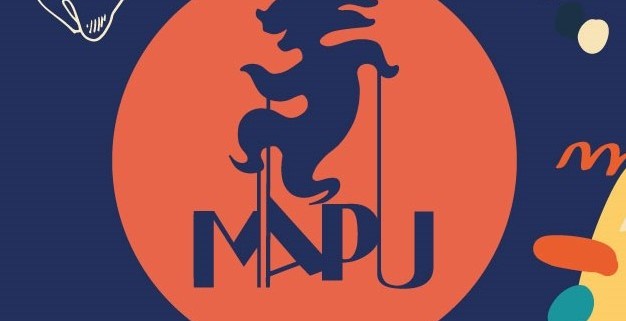 MAPU (or Marvellous Puppetry) is the first international festival of puppetry and visual theatre in Alta Padovana (the north area of Padua coutryside).
During the Festival the beautiful town of Piazzola sul Brenta is filled to the brim with artists and puppets from every corner of the globe. MAPU's first and second editions, in 2016 and 2017, saw a crowd of 10,000 spectators enjoying more than 60 shows by more than 100 artists each!
Since ancient times, puppets have been a powerful tool for storytelling and sharing each other cultures. Their versatility and diversity make them the ideal medium to convey complex ideas and feelings in a way that can be understood by everyone, regardless of age, background and education. The passion that our team has for this art form and its ability to reach everyone, drove us to create a Festival for the entire (local and international) community for both children and adults, with artists, shows and puppets from across all over the world: this is how MAPU was born!
MAPU support artists to share stories touching real, important issues that affect both the local and international communities and to tell them in a creative and stimulating way for everyone to enjoy and reflect upon them. 
Many Italian and international artists performed here with different shows. Among them, some of the greatest Italian puppeteers:
Giorgio Gabrielli

Agostino Cacciabue

Alberto De Bastiani

Francesca Zoccarato
And some international talents:
Jordi Bertrand (ES)
Thomas Hefort (D)

José Benavente (ES)

CHÙMBALA CACHÙMBALA (Guatemala)
Diniwe and the Hadedas (UK)
Bruno Moreira (ES)

Hugh Purves and Liam Wright (UK)

Andrei Balan (Romania)
Eti&Kate (UK)
Redoma Titeres (Argentine)
But MAPU Festival is also exhibitions, workshops, concerts, buskers, interactive scenographyes, craft market and a huge space for children where they can indulge themselves in creating their puppets or playing with the "games of the past". There you can talk to the many local associations that will be present with their stands.
We also want to give people the opportunity to explore and experience the beautiful town of Piazzola sul Brenta, full of history, art and nature.
More info: www.mapufestival.com